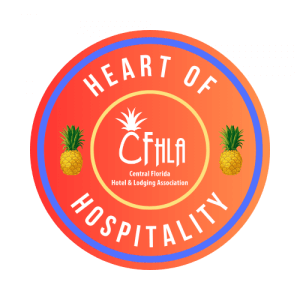 Mike Pezo
Atlantic Southern Paving & Sealcoating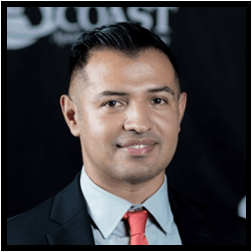 Meet Mike Pezo, an account manager with Atlantic Southern Paving & Sealcoating and a participant in the CFHLA Leadership Mentoring Program.
Mike enjoys his role because servicing the hospitality industry is an attachment to the community. As a first-generation immigrant, it brings him great pride to play a small role in servicing this internationally renowned sector.
Mike stated that recently he was at our CFHLA bowling event and a lodging member came up and needed help with a small repair that they could not locate a contractor for. His team was able to within a weeks time get out to the property and fix the issue.
As a participant in the Leadership Mentoring Program, he states that having trusted and experienced mentors to lean on, as he learns about how to navigate his field and grow in his career has been instrumental in a breakthrough year for him professionally.
Being able to be honest and vulnerable with mentors who have upper management experience has allowed him to receive a different perspective on some of the challenges that growth presents to his young career.
Mike highly recommends joining the mentorship program because it has allowed him a smaller more intimate time to really get to know the personal sided of the industry and their stories. It has also allowed Mike to share his personal story with long-standing CFHLA members. It also has provided a space for him to challenge himself to grow professionally.
Raised in Central Florida and being a University of Central Florida graduate, there are constant reminders to the importance of the hospitality industry. He is honored  honored to be an allied member that assists with the operation and upkeep of our great lodging members.
As his company continues to grow and he continues to develop as a professional, he would hope to be considered to help this company grow and expand nationally.