The purpose of this committee is to identify, develop and promote positive community partnerships between every public school in Central Florida and CFHLA membership.
2023 COMMITTEE LEADERSHIP
CO-CHAIRMEN: Abed Ereikat, Hilton Grand Vacations at SeaWorld; Sean McCarron, Conrad Orlando
VICE CHAIRS: Anna Snow, Castle Hotel; Kristen Hammac, Renaissance Orlando at SeaWorld
ALLIED LIAISON: Tina Earley, BMS CAT; Amy Walsh, Domino's.
CLICK HERE to view the 2023-2024 Adopt-A-School Partner list.
Next Committee Meeting:
Date:  Thursday, November 2, 2023
Time:  12:00pm - 1:00pm
Location: CFHLA Office
Next Cares Drive:
Date:  October 18, 2023
Time:  11:00am - 3:00pm
Location:  CFHLA Offices Parking Lot
Items: School Supplies & Hygiene Products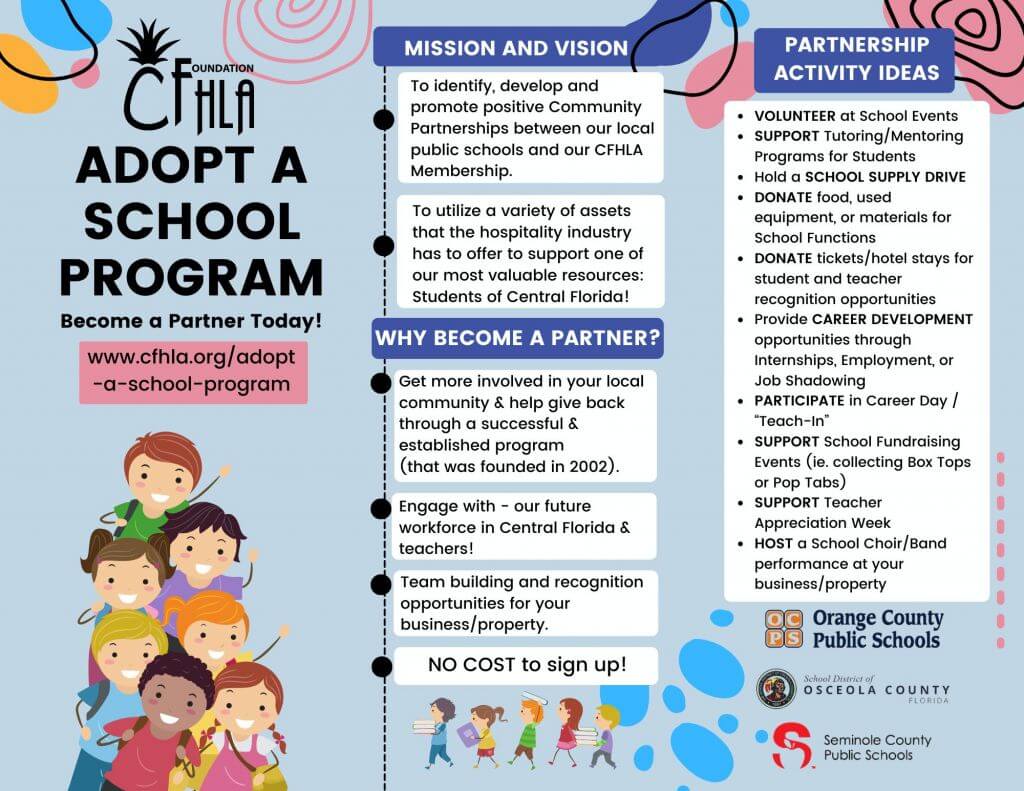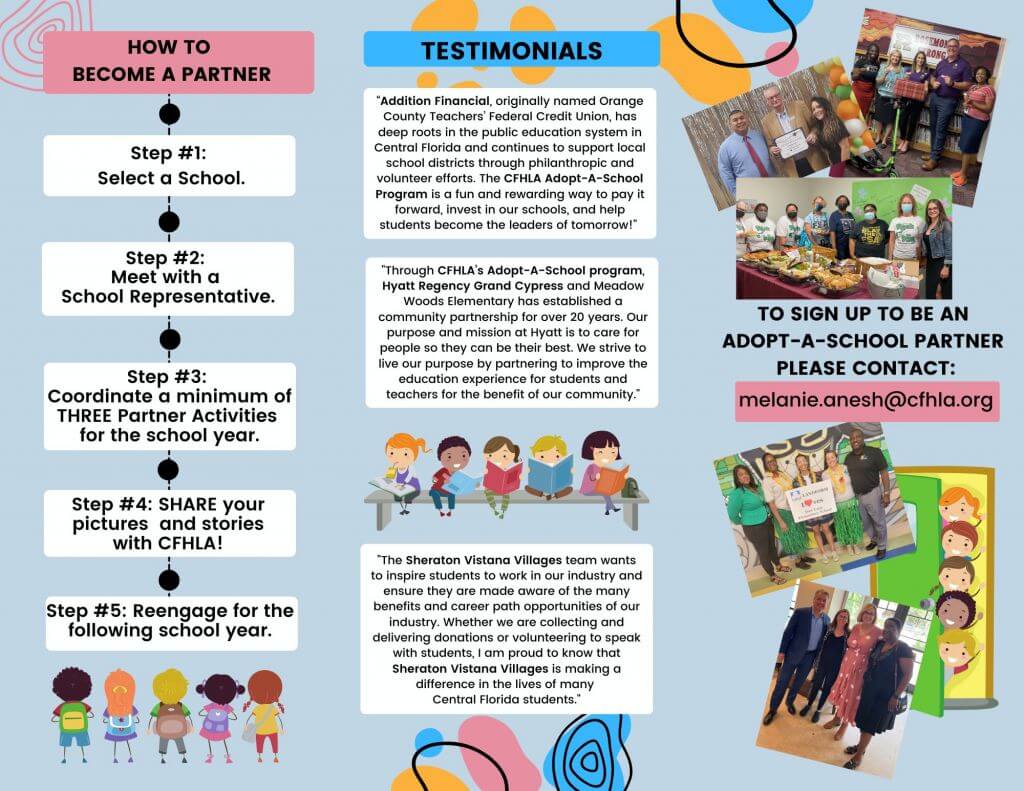 For more information regarding this committee, please contact Director of Strategic Initiatives and Partnerships Melanie Anesh, at 407-313-5022 or melanie.anesh@cfhla.org.