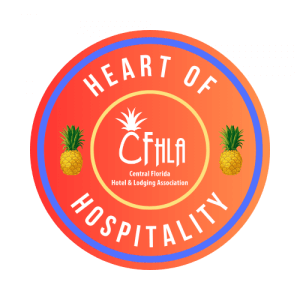 William Gates
Hyatt Regency Orlando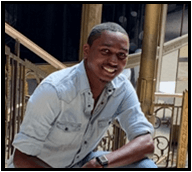 Say hello to William Gates, an Assistant Executive Housekeeping Manager at the Hyatt Regency Orlando, and our next member of the CFHLA Leadership Mentoring Program, Class II.
William began his career in the hospitality industry on an army base in Georgia. With no previous experience in the industry, William was up for trying something new. He quickly realized that the hospitality industry had a plethora of opportunities for him to pursue and knowing that there are many departments within a hotel has helped give him peace of mind. He also loves working with his current and amazing team, in a fast-paced environment!
One of William's favorite guest experiences was from 2021, when he assisted a particular guest in his previous role, who had a few issues throughout their stay. After graciously helping the guest recover on their stay, he later made a connection with that former guest. Fast forward to this year (2023), the guest returned to the property and brought a homemade pound cake specifically for William, to say thank you for his outstanding customer service and genuine kindness.
William recommends the Leadership Mentoring Program because it has shown him just how tightly knit and welcoming the Central Florida hospitality industry truly is. Plus, it has helped him expand his comfort zone. Also, William believes this program will help young professionals better connect with industry leaders and provide them with the necessary resources to help elevate themselves and their careers.
Looking ahead, William hopes to continue to advance his career in hotel operations and ultimately become the Director of Operations for a large property within the region.