Security & Safety Council Service Award Jacob Valle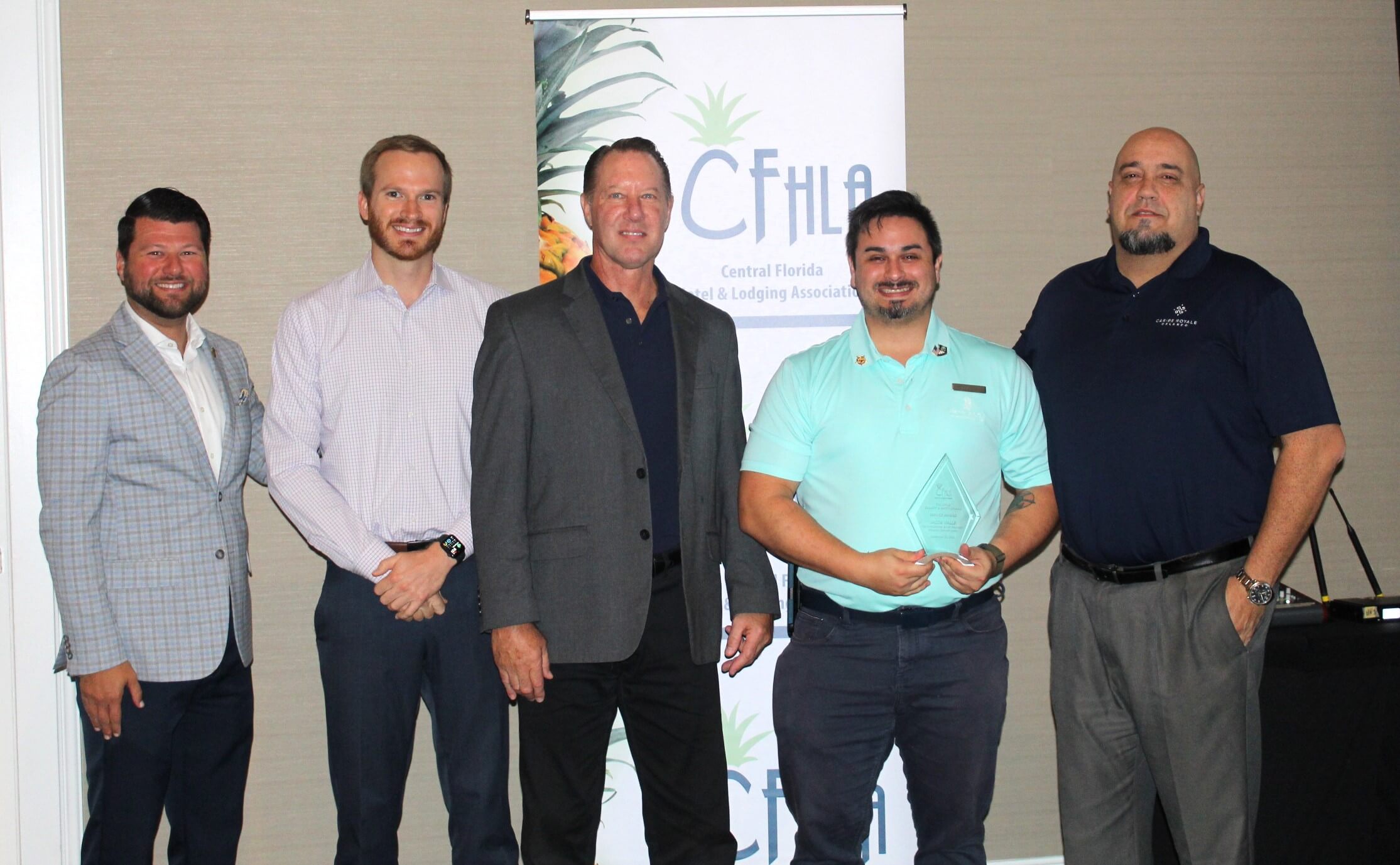 2023 - Third Quarter CFHLA Security & Safety Council Award Honoree, Jacob Valle, The Ritz Carlton Grande Lakes and JW Marriott.
In late March of 2023, a distress call came from a guest who had fallen on our mountain bike course and was lost and in need of assistance. Security Dispatch Sam S. quickly sent Fire Life Safety Coordinator Juan B, Safety & Security Officer Melissa S. & Assistant Safety & Security Manager Jacob Valle to the far-away area of the course to ascertain the situation while calling 9-1-1.
At the scene, Jacob was unable to find the exact location of the fallen guest on the 2.5-mile course and began to run the course looking for the guest. At the same time, Juan & Melissa aided in the search while also guiding First-Responders to the area to assist. All in all, the guest could not be found until Jacob eventually happened upon the area of the accident and found the guest in pain. However, the area was not traversable to get a cart or other wheeled aid to the area. So, Jacob did what his many years in the military had taught him and simply picked the guest up and carried the guest out to awaiting First Responders (the guest hence-forth has coined Jacob as her "Heroic Savior").
Jacob, combined with his managers help, became the guests personal concierge transporting them to and from the hospital and assisting with all their property needs for the next few days.
So much so, each guest wrote a 1-page letter in thanks within a week and then a few weeks later, a second and more detailed letter to the property General Manager praising the actions of Jacob and the team. One quote from the letter reads "…but the most important thing we want you to know is that your staff from the moment the emergency call on Friday afternoon was made, jumped in to bend over backwards to do anything and everything they could do to help make the rest of our stay comfortable, pleasant, and still very memorable."