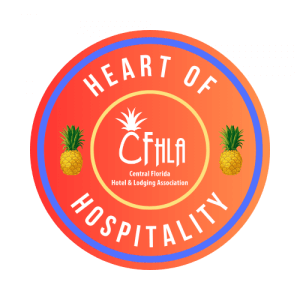 Bibi Rahaman
Hyatt Regency Orlando International Airport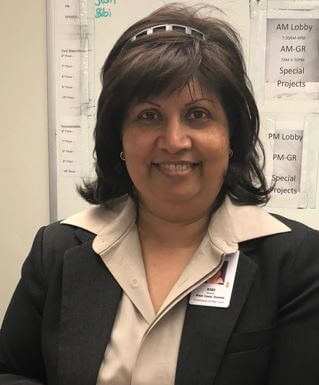 Meet Bibi, a housekeeping coordinator at the Hyatt Regency Orlando International Airport for nearly 30 years.
Beginning as a room attendant and continually playing a vital role in the housekeeping team, she is currently the office coordinator and as others state, quite literally the heart of the housekeeping operation.
On paper, Bibi's responsibilities are to prepare the housekeeping boards in the morning and to answer any service calls and dispatch requests to the correct departments. However, she does so much more. Bibi shows up to work way before her scheduled time and when asked why she is there very early every morning, she says it is because she must make sure her team is set up for a successful day and those types of days begin with fresh brewed coffee.
Bibi will take the time to assign the housekeeping boards, ensuring they are efficient and seamless as possible for everyone. She keeps track of attendance, organizes the inventory, both from an administrative perspective, as well as making sure the office is clean and tidy. Perhaps most importantly, she always has an open ear for her colleagues and assists them with anything, from making personal appointments to navigating the employee portal.
Last year, as the hotel geared up for Hurricane Ian, Bibi was the first to volunteer to stay and helped reaching out to everyone to best schedule for what was ahead. She stepped out of her comfort zone and owned the housekeeping team during this stressful time. Not only was she an immense help during the storm, afterwards she personally called every housekeeping colleague to ensure they were safe. That simple gesture meant more than she realized, and her colleagues were extremely appreciative.
Bibi was inducted in the property's hall of fame, as an award that recognizes employees who have received the property's Team of Excellence (employee of the month) award more than five times in their career. Although she has less exposure to hotel guests than the room attendants, she takes the meaning of hospitality to a whole other level, fostering the Hyatt culture.