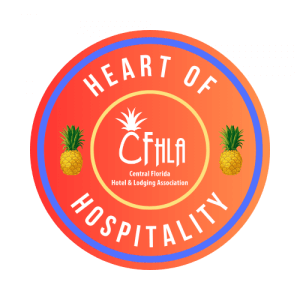 Chase Guarino
Titan Flooring, Inc.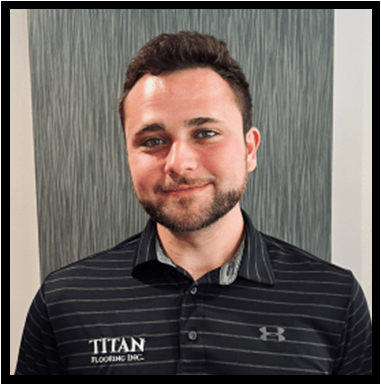 Meet Chase Guarino, a Project Manager with Titan Flooring, Inc., and another member of the CFHLA Leadership Mentoring Program, Class II.
Chase began his career in the hospitality industry because he wanted to find a role that allowed him to help others when they ran into problems. In his current role, Chase considers himself a problem solver and enjoys meeting and working with so many different people throughout the industry and helping solve many of their daily problems. Every day is a new challenge for Chase, and the highlight of his day is having the ability to help solve issues that they wouldn't otherwise be able to fix. Plus, Chase feels personally rewarded when he actively seeks to improve the customer's experience.
Chase recalls one of those favorite problem-solving moments, as he was able to work recently with the engineering department of a hotel company to replace carpet in a high traffic lobby. Working closely with the team at the hotel, Chase was able to find a way replace the carpet, which would significantly improve the overall appearance of the entry, with minimal impact to the guests staying there and the operability of the hotel itself.
As part of the mentoring class, Chase has learned valuable leadership skills and knowledge that he'll use for the rest of his career. Additionally, Chase recommends this mentoring program because you'll work closely with other people from the industry with many years of experience willing to share. Furthermore, you'll be able to build great relationships with others and learn lessons from the classes and events that you're invited to participate in. All of this makes the program a great opportunity for anyone wanting to advance and grow their career within the hospitality industry.
Moving forward, Chase hopes to continue his current upward path within the company and  help solve people's problems each and every day.