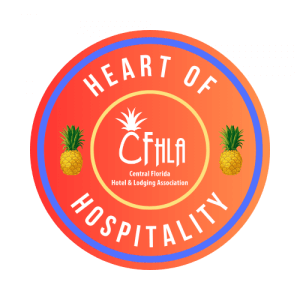 Christopher Quinonez Lopez
Walt Disney World Swan and Dolphin Resort

Christopher has a reputation for delivering superb service as part of his resort's recreation team.
With over six years of hospitality experience, including a year-and-a-half at the Walt Disney World Swan and Dolphin Resort, Christopher continues to give 110% everyday, not only to the guests, but to the internal cast as well.
Always striving for growth, he is always creating new ideas to improve the recreation department's operation and re-mapping of their complex's recreational space.
He is consistently recognized by guests for his outstanding customer service and as a natural leader among his peers.
An example of commitment to serve was evident during a major storm that swept through the resort. Christopher jumped into the lake to rescue a couple stranded on one the resort's boats. He went into the lake, swam up to the boat and pulled the boat back to the beach, helping the couple out, then paddled back to the dock in the pouring rain.
While jumping into the lake was a selfless act, perhaps Christopher's most heroic moment was when he helped to create a magical moment for a returning guest, who had missed the opportunity during the holiday season to experience the resort's annual "Elf Tuck-Ins" due to chemotherapy treatments for several years.
It was the guests' Christmas wish to experience this unique property event and as a cancer survivor himself, Christopher understood how much it meant to be able to deliver this experience with a personalized "elf tuck-in." After working with his teammates, he surprised the guest and their family with a private area to experience this wish, along with complimentary presents from the 'North Pole' to commemorate the occasion.
These are just a few of the examples of the type of person Christopher is, as there are countless stories with other guests, where he illustrates his exemplary behavior and finds ways to be exceptional in every way.
Christopher was honored during the 2023 CFHLA Golden Pineapple Awards, being named as the Recreational Employee of the Year.