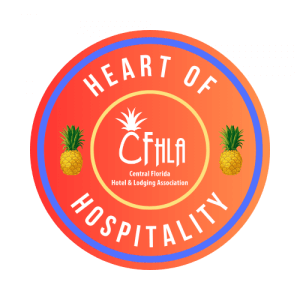 Efrain Amaro
Signia by Hilton Orlando Bonnet Creek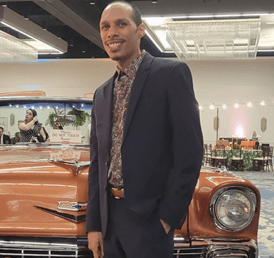 Efrain is a member of the housekeeping team at the Signia by Hilton Orlando Bonnet Creek.
Manager and co-workers boast that Efrain is a team player who often contributes to the success of the Signia housekeeping department in ways that go beyond his job description.
In addition to his role as storeroom clerk, he is always willing to assist wherever he can help.  From extracting carpets to repairing vacuums, Efrain can be counted on to get the job done and complete it properly and efficiently.
While his technical skills are often relied upon at the resort, it is his compassion and understanding of what hospitality means that makes him stand out.
Recently a guest called down asking for any blowers and hair dryers that were available, because they dropped their double stroller in the swimming pool by mistake. After the dryers were delivered to the room, Efrain took it upon himself to go to the unit to check on the guest and to see if there was anything he could do to help assist them.
While there he noticed that the stroller was not drying, so he asked the guest if he could bring it back downstairs and personally dry the stroller. He brought the stroller down to the office and dried the stroller using floor fans, water extractor, and two blow dryers, over a two-hour period.
Prior to delivering the now dried stroller back to the unit Efrain filled its seats with toys for the kids and had In-Room-Dining deliver some treats for the family.
In addition to his superb customer service, over the past year, Efrain helped navigate supply chain challenges while the property transitioned to becoming the first Signia by Hilton hotel in the world.