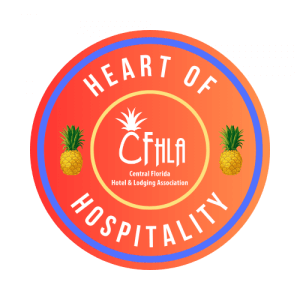 Elizabeth Anderson
Caribe Royale Orlando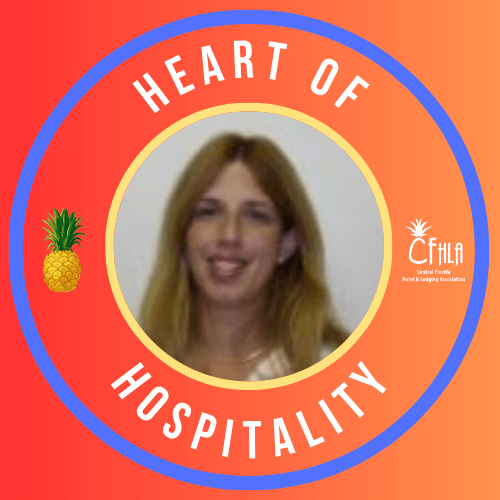 Say hello to Elizabeth "Liz" Anderson, a 19-year member of the Caribe Royale Security Department, an admin/coordinator for the last15 years and our latest Heart of Hospitality Spotlight.
On February 3, an emergency call came over the radio for assistance regarding a contractor injury. Typically, the dispatcher will field the call and dispatch units to the area, however, this call came over the radio with such a sense of urgency and desperation in their voice, hearing them say "oh my god, please help, I think he broke his leg," that before the dispatcher was done dispatching units to the scene, Liz jumped up from her desk and headed out immediately to the area.
Upon arrival, there were several members of the contractor staff and Caribe Banquet staff standing in the area where the incident had just occurred. They appeared to be in shock by the incident and serious injury that they had just witnessed. Based on information gathered, the contractors were unloading trusses from their truck when one larger section became unstable and fell off the lift-gate, landing on one of the contractor's lower legs resulting in a complete break of his tibia and fibula with his lower leg just dangling.
Liz, unfazed by the injury, immediately assessed the scene and took charge. She gave directions to other arriving security officers on securing the scene to prevent vehicular traffic in the area, bring over additional emergency care bags, and to await Orange County Fire Rescue to arrive and lead them to the scene.
It was abundantly clear, by the reaction of those present, that the injury was significant. While most on scene were looking away, Liz knelt next to the injured individual, providing care, concern, and comfort until Orange County Fire Rescue arrived. Once OFCR arrived on scene, Liz stayed with the injured contractor and medics to assist until they were able to stabilize and immobilize his leg so he could be transported to the nearest trauma center where he underwent multiple surgeries and long-term physical therapy.