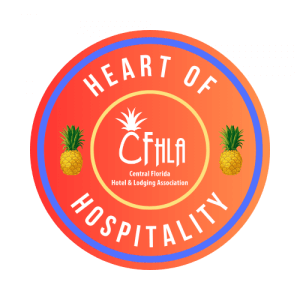 Gabby Soo Hong
Holiday Inn Club Vacations - Orange Lake Resort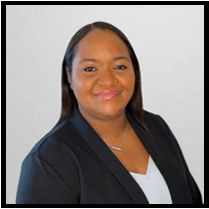 Meet Gabby Soo Hong, a Guest Services Manager at Holiday Inn Club Vacations at Orange Lake Resort, and another member of the CFHLA Leadership Mentoring Program, Class II.
At an early age, Gabby knew that she wanted to work with people. As a child, she traveled a lot, and I was always very interested in how the hotels operated and loved how they were all very different. As she continued her education at UCF, she learned about hospitality, more specifically the lodging management track offered by the Rosen College of Hospitality Management. This was a perfect combination of her love for hotels, business, and working with people.
Upon graduation, Gabby has truly enjoyed meeting people from all walks of life and helping to add to those experiences makes working in hospitality industry worth it. While not every day is perfect and each one brings new challenge, her passion for customer service is solidified with every team member and guest interaction she has.
Gabby recalls one of those favorite guest experiences from a few years ago. This guest had a very special trip coming up and wanted to know if she could assist with a special surprise for his family. During her conversation, she found out this trip was not only going to be the family's first time to Disney World, but his wife, originally from the Philippines, will finally be reunited with her two teenage children she had not seen in about 10 years. Then he shared he would also be making the announcement to the children he would be formally adopting them, and they will be moving to the US with their parents finally! Gabby worked with the guest for the next three months leading up to their arrival. She had the room decorated with the kids' favorite colors for their arrival and added a custom banner, a welcome basket with gifts from Disney World including the iconic Minnie ears and t-shirts for the family, and lastly a special lunch scheduled at one of the restaurants on property where the guest shared the news with the children of their adoption. It was truly a pleasure to be a part of such a special moment for this family, and Gabby still gets emails from time to time of updates on how the children are doing and the different travel adventures together.
As part of the mentoring class, Gabby has gained new skills that have allowed her to reevaluate her leadership style and find areas of opportunity to be the best leader for her team.
Gabby recommends this mentoring program because the networking opportunity is unmatched. Each of the participants comes from such interesting and developed backgrounds and hearing their stories leaves her inspired for the future. Also, she's built relationships with the participants which has helped her bounce ideas off each other and get a new perspective that may not be available in your immediate work team.
In the future Gabby, hopes to continue her current path through the ranks of resort operation leadership, with the ultimate goal of becoming a general manager.