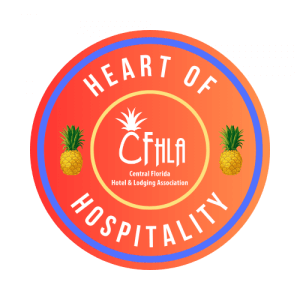 Javier Ortiz
Delta by Marriott Hotel Orlando Celebration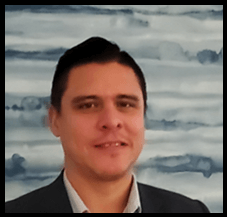 Say hello to Javier Ortiz, the assistant front office manager at the Delta Hotels by Marriott Orlando Celebration, a member of the CFHLA Leadership Mentoring Class II and our latest Heart of Hospitality spotlight.
A passion for customer service, and love for traveling called Javier to the hospitality industry.
Even though it is challenging at times, Javier enjoys interacting with guests, and getting to know his customers, bond with them, even if it is just for a couple minutes during check in, or in responding to a question.
An example of that bonding experience came when a couple came to the desk, requesting to move their room because their current room was very dark. While the female guest seemed to be upset, the gentleman was very calm. Jvier took the time to show them a few rooms until she finally liked one. Her husband looked so relieved and thanked me so much for getting her the perfect room. Then they started making jokes and conversation.
As part of the Leadership Mentoring Class, Javier believes that making connections is one of the most important things in the hospitality industry. Javier states how very grateful he is for all the people he has met during events, and the people he has have been introduced to by his mentor, appreciating all the knowledge and the guidance that has been passed on to him.
Through the program, Javier states that it is always very helpful to hear from someone with years and years of experience, knowing what worked and what did not work for them. Even though everybody is different and has different goals, it helps having this experienced person talk to you. Not to mention, all the people you meet are incredible.
As he continues to advance his career, Javier one day sees himself potentially in a General Manager/director position, although due to his outstanding ability to interact with guests, his mentor is trying to get him into the sales area, which is he considering as well.