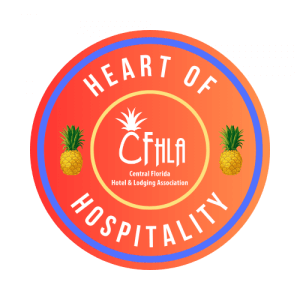 Jeremy Mercado
Audio Visual Connection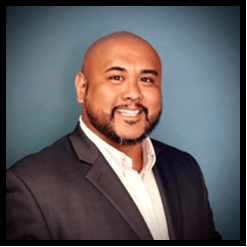 Meet Jeremy Mercado, National Sales Account Executive for Audio Visual Connection, and our next member of the CFHLA Leadership Mentoring Program, Class II.
Jeremy began his career in the hospitality industry after leaving the public school system. He knew he ultimately wanted to be in event production, and he took his chances by interviewing for an event technology position, as an inventory control coordinator for one of the largest hotel/conference centers in South Florida. Jeremy loves the fast-paced and challenging environment of the hospitality field, as well as being able to interact with clients and having a team of skilled and dedicated people to create memorable and flawlessly executed meetings and conferences.
Jeremy believes the best clients are the clients that refer their colleagues to utilize your services. He recalls one particular client who had a small budget for a large-scale charity event. Since the event benefited a community cause, Jeremy was excited to help support and partner with them and worked within their budget. Despite the low revenues being generated from the event, Jeremy and his team made a commitment to still knock it out of the park, as he prides himself on providing exemplary customer service – no matter how big or small the event.
By providing a stellar customer experience, his client recommended Jeremy to their colleagues present at the event, which helped them branch into a myriad of new clients that eventually became satisfied repeat clients. Afterwards, Jeremy felt so rewarded and reassured that his clients recognized the value of his work and appreciated what his organization can bring to the table.
As part of the mentoring class, Jeremy has learned how to begin teaching others around him, while remaining a student to new ideas and opportunities. He has also learned how to be a resilient leader and how to practice patience, kindness, and self-care. Jeremy shares, "we are the next generation of hospitality leaders, so always adhere to best practices; be mindful and intentional with everything you do."
Furthermore, Jeremy recommends the mentoring program because it has allowed him to keep an open mind and taught him how to network more professionally.  He also shares, "You never know what connections will develop as a result. Building a rapport and developing meaningful business relationships is key to long-term success."
Ultimately, Jeremy hopes to become a business owner in the event technology or within the technology industry. His previous experience as a manager and director, solidifies his skillset and confidence to make it happen. Lastly, being the owner of his own entity will allow him the time to give back to the community, where he intends on helping to serve in industry panels and/or becoming an adjunct instructor and teaching others specifically interested in this path in hospitality.