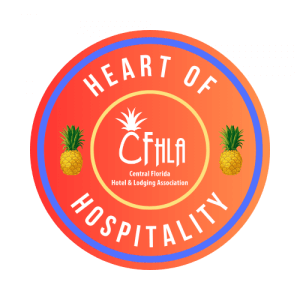 Joshua Hoskins
Hyatt Regency Orlando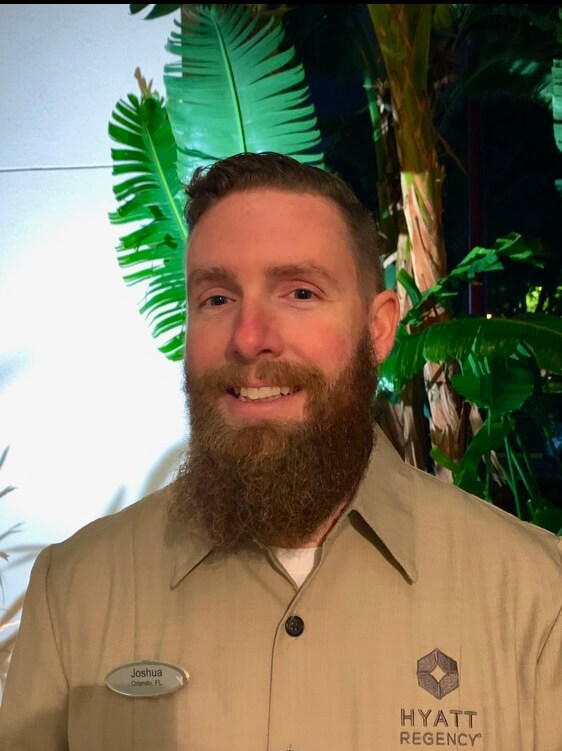 This CFHLA Heart of Hospitality spotlight is someone who keeps you moving and helps quench your thirst.
Meet Joshua Hoskins, a past Golden Pineapple Award Winner for Best Bell Person, and currently at bar back at the Hyatt Regency Orlando.
Joshua is someone who demonstrates a commitment to humility and care, while always providing excellent customer service and a can-do attitude.
He has been an exemplary colleague for over six years and has always showed interest in learning all guest services positions. Also, it isn't too often that overnight colleagues are able to make an incredible impact on guests.
Joshua showed incredible integrity while valeting a parked car, when he noticed a random bag sitting on the curbside. After opening the bag, he found the bag contained over $10,000 of cash inside.
As it turns out, the guest had unloaded their car upon check in and had failed to bring the bag with them into their room. Joshua immediately brought the bag to security and ultimately the guest was reunited with the bag in the morning. As you can imagine, the guest was overjoyed and filled with tremendous relief.
Another positive impact included a little girl, who was staying at the resort. This little girl approached one of the property's employees and informed them that her father was found in the room unconscious and that she needed help.
Rather than calling security, Joshua ran upstairs with the girl and dialed 9-1-1 from the room and followed their instructions until additional medical help arrived. Once the paramedics arrived, Joshua learned that there were four sisters who were being consoled by another guest.
With their father now transported to the hospital, these children had no adult family with them until police contacted their relatives, so Joshua stayed with the children until they were able to settle in a new room, making them feel safe and calm.
Before leaving them for the night, Joshua made sure the oldest sister had some cash on her, in case they needed it for their basic needs and that simple, yet generous gesture was the tips Joshua had collected during the day.