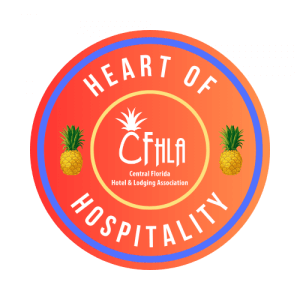 Lille Pidor
AC by Marriott Orlando Downtown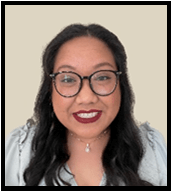 Meet Lille Pidor, Recruitment/Social Media Coordinator at the AC by Marriott Orlando Downtown, a member of the CFHLA Leadership Mentoring Class II and another of our Heart of Hospitality spotlights.
She enjoys getting the chance to make lasting memories in people's lives. Whether it's working at the front desk with her guests or working with new hires and having a close relationship with the entire staff.
Lille's favorite story with a guest is the point of when she knew Hospitality was for her. She started my career as a breakfast hostess, and noticed a guest was walking around the buffet line but wasn't grabbing anything. After speaking with her, she found out due to her allergies and dietary restrictions, she couldn't eat anything the hotel was providing.
After learning she would be checking out the next day, she took it upon herself to make sure she would be able to enjoy breakfast before her departure. Before her shift started the next day, Lille decided to purchase items she knew (after speaking with her) she could eat and wrapped it up in a gift bag as a surprise for her. The guest wrote a card to Lille stating that in all her 10 years of traveling for work, she had never received service like that and was grateful.
As part of the mentoring class, Lille has gained new skills and now has a better understanding of what it takes to be a good leader and how she can help the next generation. She recommends this mentoring program for anyone who could participate. as it provides insight on what your next step could be for anyone just starting off or early in their hospitality career. The program also provides participants with a gateway to talk to someone that's more senior in the field.
In the future Lille would like to grow within the Human Resources world. HR has transformed within the last several years and she wants to help contribute to that change. Ideally her dream role for the distant future would be the Director of Human Resources for the JW planning to be open in Downtown Orlando.