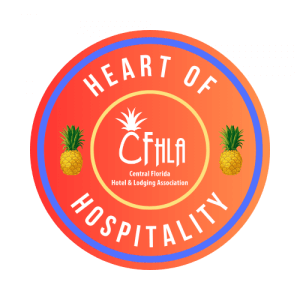 Nairobe Chirinos
Hyatt Regency Orlando
Nairobe has worked in the hospitality industry for the past five years and while she may lack longevity compared to others in the industry, she makes up for it in commitment, determination, and her ability to demonstrate high ethical practices.
While working in both the pastry cafeteria as well as a banquet steward, Nairobe has been able to perform at a high level each year and has proved to be one of the most trustworthy stewards in the department.
She continues to exceed expectations on whatever her assignments might be, from performing a broad range of assignments with efficiency and accuracy, to always going the extra mile to exceed expectations. As a pastry steward, her attention to detail has captured the attention and praise of the chefs in the kitchen. Though most of her tasks are very physical, dirty, and challenging, she displays a certain grace and is always warm and genuine to all that she meets.
As a single parent to three children, Nairobe has worked two jobs at times to provide a better life for them. Often working extra hours to be able to send her three children to school and to college today, perhaps the most inspiring thing about Nairobe is that she is currently taking English classes to enhance her chances for a better life for herself.
Today she continues to amaze her coworkers with her pleasant demeanor and a positive attitude regardless of any difficulties. It is because of these traits and work ethic that Nairobe was named as the Outstanding Steward/Dishwasher Employee of the Year at the 2023 CFHLA Golden Pineapple Awards.