In the News - January 2023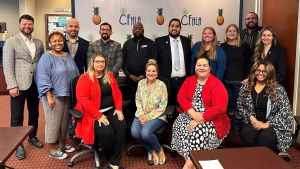 Hospitality and Tourism Teacher Professional Development Day
January 26, 2023
Recently, CFHLA hosted a professional development day for local Hospitality and Tourism educators.
Teachers representing Oak Ridge High School, Colonial High School, Olympia High School, Horizon West High School, Freedom High School, Seminole County Virtual School and Orange County Technical College, which all boast culinary and/or hospitality programs, had the opportunity to share best practices for their programs and speak with several industry professionals, including CFHLA President/CEO Robert Agrusa on the current outlook for Central Florida's Hospitality and Tourism industry and new partnership opportunities moving forward.
Thank you to all our partners who made this planning day possible: Shannon Latimer, of Orange County Public Schools, Raul Veizaga of Orlando Sanford International Airport, Gui Cunha and Colby Goncalves of Orlando North, Esteban Saldarriaga of Seminole County, and Domino's for providing lunch!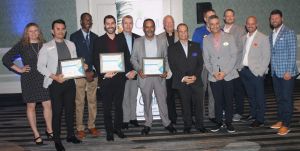 Leadership Mentors and Mentees of Class I Honored at After Hours Event
January 25, 2023
Throughout 2022, the Diversity Committee's Leadership Mentoring Subcommittee focused on developing and creating a brand new mentoring program that provided a diverse group of mid-level leaders (lodging and allied) with the opportunity to get more involved with CFHLA and help them advance their careers in hospitality.

At the Wednesday, January 26 After Hours event, the 16 Mentors and 8 Mentees of the inaugural program were honored for their successful completion of Class I.

Please join us in congratulating the following mentees:

Carlos Menendez, Hyatt Regency Orlando International Airport
Steven Hollis, Fantasy World Resort 
Alejandro Rubin,  Level Roofing
Wilbert Vega, Regal Palms Resort 
Aliyah Ginel, Marriott's Lakeshore Reserve 
Jenna Plitnick, Signia by Hilton Orlando Bonnet Creek & Waldorf Astoria Orlando 
Ryan Keene, Grande Lakes Orlando
Laura Cerny, Wyndham Orlando Resort & Conference Center Celebration

Thank you to the following mentors for sharing their experience and time:

Brad Boland, Innovative Hospitality Partners
Suzi Brady, Courtyard Orlando Lake Buena Vista Centre
Jill Cooper, Blown Away 
Ryan Garro, Marriott Vacations Worldwide
John Gill, Premier Oracle Elevator
Ally Martin, Hyatt House Orlando Airport
Bruce McDonald, The Hyatt Regency Orlando International Airport
Jon McGavin, Grande Lakes Orlando
Clint Militzer, Aloft & Element Orlando International Drive
Jorge Reyes, Holiday Inn Club Vacations – Orange Lake Resort
Lou Rocco, Global Sourcing International
Paul Schmidt
Sean Verney, Walt Disney World Swan And Dolphin Resort and
The Swan Reserve
Glen Vlasic, Wyndham Orlando Resort & Conference Center / Celebration
Jonathan Watson
Brandon Whaley, Mainscape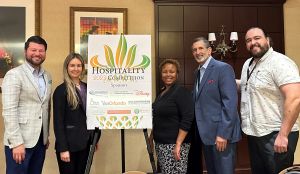 2023 Central Florida Hospitality Competition
January 20, 2023
CFHLA was proud to sponsor the 2023 Central Florida Hospitality Competition! Today, students from Orange, Osceola and Seminole County competed in categories including Hospitality Projects, Guest Services Case Studies, Business Proposals, and Creative Marketing Campaigns in preparation for the State Competition taking place in March.
Thank you to the host, UCF Rosen College of Hospitality Management, Orange County Public Schools, and all the industry professionals and teachers who contributed to the success of today's competition!
Congratulations to all the competitors, including our High School Outreach partners Oak Ridge High School and Osceola High School, who took home trophies in several categories:
Oak Ridge High School team placed 3rd for their Creative Marketing Campaign!
Osceola High School teams placed 1st for in Creative Marketing Campaign, Business Proposal, and Guest Services Case Study!
CLICK HERE to view photos from today's competition.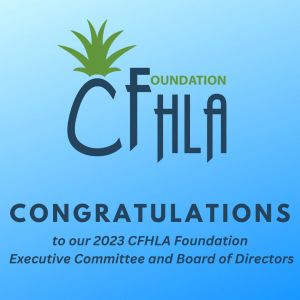 CFHLA Announces 2023 Foundation Executive Committee and New Board Members
January 20, 2023
CFHLA has announced its newly elected/appointed 2023 CFHLA Foundation Board of Directors, which includes Central Florida Hospitality Executives from across the tri-county area (Orange, Osceola and Seminole Counties).
The CFHLA Foundation, a 501 (c)(3) organization, was created in 2009 to serve as the CFHLA philanthropic arm and donates to causes which advance hospitality and tourism initiatives, youth related causes and community advocacy.
The following Board members were elected to serve on the 2023 CFHLA Foundation Executive Committee, beginning January 1, 2023: Chair, Sonja Giselbrecht, General Manager of the Bluegreen Vacations The Fountains Resort; Vice Chair, John McCracken, General Manager of Marriott Village Orlando; Secretary, Fred Sawyers, Managing Director, Signia by Hilton Orlando Bonnet Creek / Waldorf Astoria Orlando; Treasurer, Brian Comes, Area Vice President, Hyatt Regency Orlando.
CLICK HERE to view the full press release, which includes all of the elected/appointed Foundation Board Members.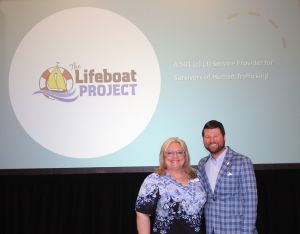 The Lifeboat Project Human Trafficking Awareness Luncheon
January 19, 2023
Thank you to the more than 100 individuals who attended CFHLA's human trafficking awareness luncheon on Thursday, January 19th. This year, the Central Florida Hotel & Lodging Association partnered with The Lifeboat Project, Inc. to educate our members and the community about this critical issue and how each of us can play a significant role in helping to end the atrocities of human trafficking.
Held at the Wyndham Orlando Resort International Drive, the luncheon featured guest speakers from The Lifeboat Project, Jill Bolander, CEO/Founder; Ed Gilbert, Board Chair and Fallan Shields, Board member.
Thank you to AV Media for their services during the event.
By simply "saying something when you see something," we can all work together to help eliminate human trafficking within our community.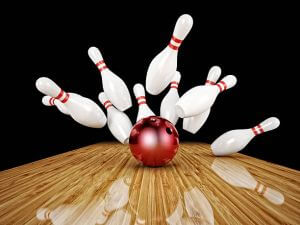 Team Building Bowling, Tuesday, January 17
Gather your co-workers and round up your clients for an evening of strikes, spares, networking and of course, fun!
CFHLA will be holding its Team Building Bowling on Tuesday, January 17th from 6:00 - 9:00pm at AMY Sky Lanes, 7401 S. Orange Blossom Trail.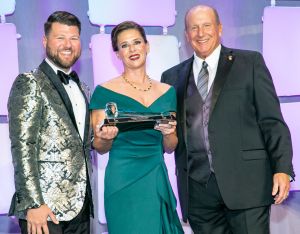 CFHLA Announces Newly Elected 2023 Executive Committee and Board of Directors
January 4, 2023
The Central Florida Hotel & Lodging Association (CFHLA) has announced its newly elected 2023 CFHLA Executive Committee and Board of Directors, which includes Central Florida Hospitality Executives from across the tri-county area (Orange, Osceola and Seminole Counties). READ MORE