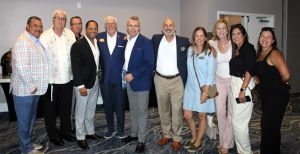 July Board of Directors Meeting & VIP Reception
July 27, 2023
This week, the CFHLA Board of Directors held their latest meeting at the Avanti Palms Resort & Conference Center (Thank You Duane Dickson, General Manager and CFHLA Board Member). Thank you to CFHLA Silver Partner Brett Iacovone of PCPI Services, for sponsoring this July Board of Directors Meeting.

During the meeting, the CFHLA Board of Directors approved the following new Board Members and Executive Committee appointments, including:
Barb Bowden of Loews Hotels at Universal Orlando, was elevated from her previous role as Secretary of the CFHLA Board of Directors to her new appointment as the 2nd Vice Chair of the Board.
Jon McGavin of Grande Lakes Orlando, with a term through December 31, 2024, and was appointed as the new Secretary of the CFHLA Board of Directors.
Stacey Herndon of Westgate Vacation Villas & Town Center, with a term through December 31, 2023.
Tom Drury of Drury Plaza Hotel Orlando Lake Buena Vista, with a term through December 31, 2023.
Frank Fry of the Embassy Suites Downtown Orlando, with a term through December 31, 2023.
Congratulations again to all our new CFHLA Board Members and Executive Committee appointees! To view the current list of CFHLA Board Members, please CLICK HERE.
We would also like to thank our outgoing CFHLA Board members including Jorg Heyer (a special thank you for your many years of service to CFHLA, our Executive Committee and membership), Craig Leicester, Michelle Logel, Glen Vlasic and Justin Williams, for their service, time and commitment to CFHLA and the Central Florida Hospitality Industry!
Additionally, we'd also like to thank Pam Nabors, President/CEO of CareerSource of Central Florida, for providing our Board Members an in-depth analysis on the current status of Central Florida's Hospitality and Tourism Workforce.
Immediately following the CFHLA Board of Directors Meeting, CFHLA hosted an After Hours Networking Reception for Members of the Board and the Association's VIP Members. Lastly, a special thanks to CFHLA Allied Member, EG Vodka for providing sampling opportunities to those in attendance.
CLICK HERE to view photos from the evening.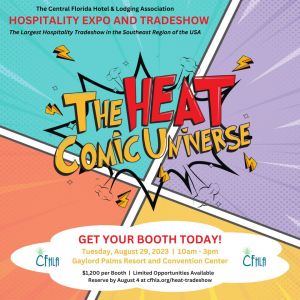 Attention Lodging Member, Register Today for FREE to Attend HEAT
July 25, 2023
CFHLA Lodging Members are invited to join us at our 21st CFHLA HEAT Tradeshow (Hospitality Expo and Tradeshow) on Tuesday, August 29!
There's no cost to attend this Tradeshow and it's an incredible opportunity to meet more than 200 CFHLA Allied (vendor) Members and learn about all of the services they can do/provide for your company and/or property.
Also, don't miss out on the amazing complimentary food too, as we will have some amazing properties showcasing their top culinary skills, including Michelin Star and Michelin Recommended restaurants at this year's Ultimate Chef Competition!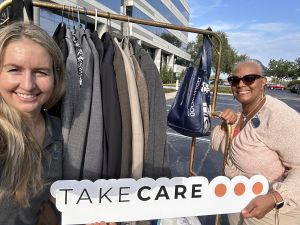 Thank You! CFHLA Cares Drive Collects Moe Than 2,365 Items
July 21, 2023
Over the past week, the CFHLA Foundation hosted its second CFHLA CARES Drive of the year.
Specifically, this collection drive focused on professional attire including dresses, suits, shoes, ties, belts and other accessories, with all of the items going to support students in need throughout Orange and Osceola counties.
Thanks to the incredible generosity of our amazing members and hospitality partners, CFHLA collected over 2,365 items, that were ultimately distributed to each of the counties today!
Thank You truly for your generous donations and for supporting the students, that will benefit from this CFHLA CARES Professional Attire Collection Drive!
CLICK HERE to view the collection drive photo album.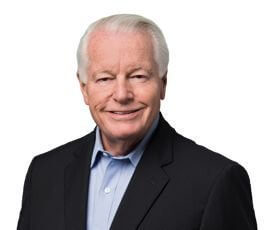 Reinvesting in tourism through TDT is the right thing to do | Commentary by Roger Dow, past president and CEO of the U.S. Travel Association
July 18, 2023
As former head of the U.S. Travel Association for 17 years and a Marriott executive for 34 years, I've worked closely with destinations around the country. Funding models vary, strategies vary, and results most definitely vary. I've seen state governments in Colorado and Washington cut funding only to set them back years in tourism revenue. I've also seen others, like Orlando, become tourism powerhouses. As a Florida resident, I'm closely watching the current conversation around Orange County Tourist Development Tax (TDT) funds. The rhetoric around expanding the usage beyond its original intent ignores the root of the problem, is shortsighted and dangerous to the future of Orange County's tourism and tax revenue.
Don't get me wrong. There are good intentions at play here. Affordable housing is a noble cause and a big concern, not only in Orange County but across the state. That's why the Sadowski Affordable Housing Trust Fund exists. The fund dedicates a part of the documentary stamp tax paid on all real estate transactions to an affordable housing-specific trust fund.
However, since the early 2000s, state legislators have raided the fund yearly, using the monies to fill budgetary shortfalls. In fiscal year 2019-20, only $85 million of the $350 million available in Sadowski funds were appropriated for affordable housing.
To shrug off this problem, instead of proposing new funding streams, is akin to having two buckets of water — one for drinking and another for watering crops. The drinking water bucket has a leak. The bucket for crops is fully intact, making crops flourish. With the crops doing so well, do you start siphoning off crop water for drinking water and let the leak continue? Or do you fix the leak?
Now, more than ever, with the recent travel bans announced and conventions canceling, TDT funds must be reinvested in marketing our destination. Reinvesting sustains and grows the industry that consistently produces a measurable return on investment to Orange County. This investment creates jobs, increases sales tax collection and makes Orlando a better place to live, work and play.
Orange County's tourism is an economic engine that funnels significant money to local needs like roads, affordable housing, schools and more through a 6.5% sales tax. Last year, Orlando led the nation with 74 million visitors, who spent their money on hotel stays, attractions, three meals a day, Mickey ears, Harry Potter wands and more — all paying that 6.5% sales tax. Annually, visitors pay more than 50% of Orange County's sales tax revenue. To keep fueling those funds, you've got to ensure that visitors keep coming.
Every year, the visitor count starts back at zero. Pulling back on tourism promotion because you think individual organizations can do the job on their own is shortsighted and dangerous. Like any product, you must reinvest. Do brands, like Coke, say forget it, they know who we are, no need to advertise? Of course not. To remain the industry leader, you've got to spend money. When Colorado's tourism promotion budget was eliminated, it took 21 years to regain visitation after funding was reinstated. When Washington's tourism budget was slashed, neighboring states jumped on the chance to steal market share and flourished, while Washington struggled until seven years later when their budget was restored.
Orlando has long been the leader in the tourism industry — in Florida, the US and internationally. Success cannot be taken for granted. Orlando's competition isn't just cities like New York and Las Vegas; it's the state of California and entire countries like Mexico, Spain and extremely well-funded China. And yes, TDT brings in more money than the original legislation could have ever imagined. When eggs were 86 cents for a dozen in 1979, I could have never imagined they would cost over $6 today. It is more expensive to do everything, including staying ahead of the competition.
Trust me — California is hoping Orlando will cut tourism promotion and lure back all the visitors Orlando captured from them the past three years.
That's why protecting the current usage for TDT is essential to the future of Orange County. To address the problem, first, fix the leak. To drive tourism, continue to invest. It's that simple.
Roger Dow is the past president and CEO of the U.S. Travel Association. He lives in St. Petersburg.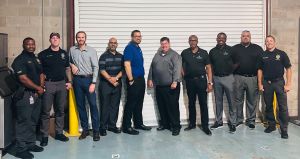 Security & Safety Council Visit OPD
July 13, 2023
On Thursday, July 13, the CFHLA Security & Safety Council visited the Orlando Police Department Training Center.
Members of the Security & Safety Council took the opportunity to observe new recruits of the Orlando Police Department, as they practiced real world scenarios, participated in a mock traffic stop and discussed ways in which their properties can better assist law enforcement when they are on-site.
Thank you to Cpl. Warren and Sgt. Mount for coordinating and facilitating this informative experience for our hospitality security personnel!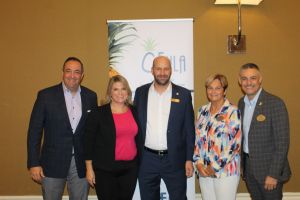 Allied Relations Council Breakfast
July 11, 2023
On Tuesday, July 11, CFHLA hosted its July Allied Relations Council Meeting and Breakfast at the Sheraton Lake Buena Vista Resort (Thank You Colin Mills, General Manager).

Thank you to the more than 100 members who joined us to hear from a panel of CFHLA Members, who spoke about best practices for building relationships and securing future business with CFHLA Lodging Members.

The panel, which was moderated by ARC Chair, VIP Member, and CFHLA Board Member Erin Sims of Landform of Central Florida, included Stacey Herndon, General Manager, Westgate Vacation Villas & Town Center Resort; meeting host Colin Mills, General Manager, Sheraton Lake Buena Vista Resort; CFHLA Board Member Jonathan Raz, General Manager, Signia by Hilton Orlando Bonnet Creek and VIP Member Lou Rocco, President & CEO, Global Sourcing International, LLC.

CFHLA would also like to thank AV Media for providing their services for the meeting, as well as our 2023 Allied Relations Council Breakfast Sponsor, Wealth Management Strategies of Central Florida/Equitable Advisors, for supporting "Members Doing Business With Members!"

CLICK HERE to view photos from the breakfast.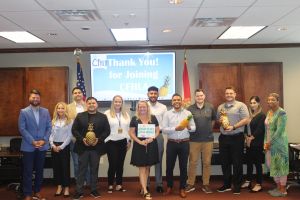 New Member Orientation
July 5, 2023
Welcome to CFHLA! We look forward to your new involvement throughout 2023 and beyond!